Press Releases
CWA ENDORSES SUE ALTMAN FOR NJ 7TH CONGRESSIONAL DISTRICT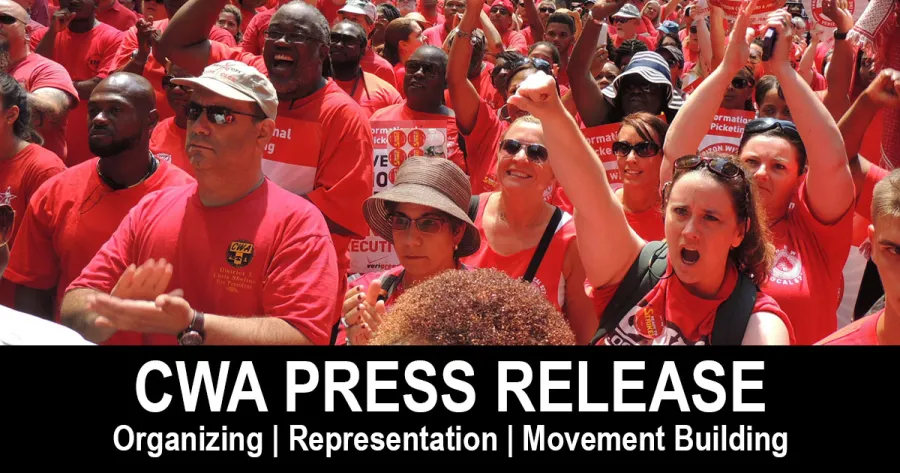 CWA ENDORSES SUE ALTMAN FOR NJ 7TH CONGRESSIONAL DISTRICT
Altman Fights For Working Families…Best Candidate to Represent CWA's Values & Priorities in D.C.
(TRENTON, NJ) – Today, the Communications Workers of America (CWA) publicly and enthusiastically endorsed Sue Altman in New Jersey's 7th Congressional District
"For years, Sue Altman has battled in the trenches alongside CWA and on behalf of New Jersey's working families," said Dennis Trainor, Vice President for CWA District 1. "We know Sue, and we know she'll bring a fresh voice, accountability and pro-union values down to D.C."
"The 7th Congressional District is one of the most important elections in all of America next year," said Fran Ehret, CWA NJ State Director. "There is no doubt Sue Altman will stand up for both working families and democracy in Washington, and that she'll stand up to the MAGA fringe and those who do their bidding. There's no doubt we can count on Sue Altman, because she's long been a steadfast friend to CWA members and a trusted ally for all those who share our priorities."
"It's a tremendous honor to be endorsed by CWA – a union that always fights for what's right when it comes to better jobs, better pay and a better future for our state," said Altman. "I'm not a career politician, and neither are these hard-working men and women who keep our communities going strong. For years, I've proudly stood alongside CWA on so many of the issues that matter to working families. And I promise to always keep union members and their families at the forefront of my mind."
***
The Communications Workers of America (AFL-CIO) represents both private sector and public workers. CWA represents more than 70,000 working families in New Jersey - including over 40,000 state workers, 15,000 county and municipal workers, and thousands of workers in the telecommunications, airlines, health care and direct care industries.
COMMUNICATIONS WORKERS OF AMERICA SHOT WHILE ON THE JOB
CWA ANNOUNCES FINAL ROUND OF LEGISLATIVE ENDORSEMENTS IN NEW JERSEY
CWA ENDORSES SUE ALTMAN FOR NJ 7TH CONGRESSIONAL DISTRICT