CWA District 1 represents more than 15,000 healthcare workers throughout New York and New Jersey who make up the backbone of their facilities, from nurses to techs to housekeeping to dietary. Our healthcare members are part of 150,000 workers represented by CWA District 1 in New York, New Jersey, and New England, who stand together to fight for better wages and working conditions, and to lift up working families.
Together, we have helped pass some of the strongest legislation in the country protecting healthcare workers and improving staffing; we've fought for and won strong contracts that include standard-raising staffing ratios; we've led the way on efforts to make our workplaces safer, including during the height of the COVID-19 pandemic and preparing for future epidemics.
When we fight together, we win for healthcare workers.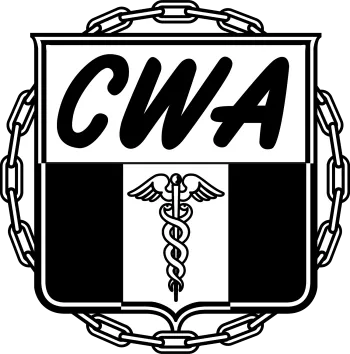 OUR FACILITIES
New Jersey
St. Barnabas Health Care
Monmouth Medical Center
New York
Arms Acres Rehab, Local 1101
Conifer Park Rehab, Local 1101
Montefiore Nyack, Local 1103
NY Presbyterian, Local 1104
Arnot Ogden Medical, Local 1111
Woodbrook Nursing Home, Local 1111
Visiting Nursing Association of WNY, Local 1122
St Luke's Mohawk Valley Health System, Local 1126
Mercy Hospital (Catholic Health System), Local 1133
Kenmore Mercy (Catholic Health System), Local 1133
Sisters of Charity Hospital, St. Joseph Campus (Catholic Health System), Local 1168
Buffalo General Medical Center (Kaleida), Local 1168
Highpoint Nursing Home, Local 1168
Millard Fillmore Suburban Hospital (Kaleida), Local 1168
DeGraff Memorial Hospital (Kaleida), Local 1168
NYC Health & Hospitals, Local 1180