News
WIN: CWA Local 1180 Members at Human Rights Watch Secure a Tentative Agreement After Tough Contract Campaign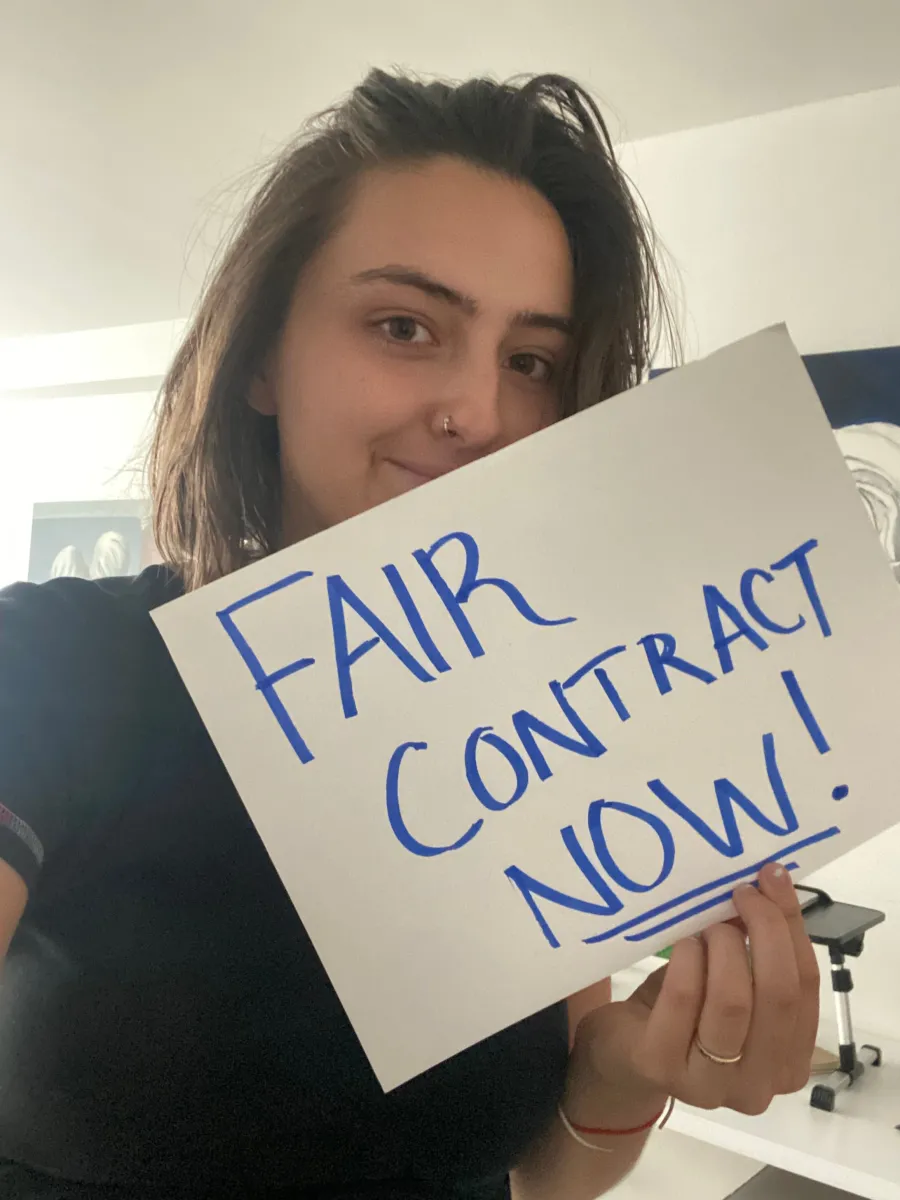 ​Huge win for workers at Human Rights Watch! After two contract extensions and eighteen months of bargaining the workers - represented by CWA Local 1180 - settled a tentative agreement on November 8th for a new five-year contract. Over the last several months the members ramped up their mobilization to fight for their contract with a social media campaign, op-eds, and flooding the inboxes of Human Rights Watch leadership with hundreds of emails demanding respect at the bargaining table.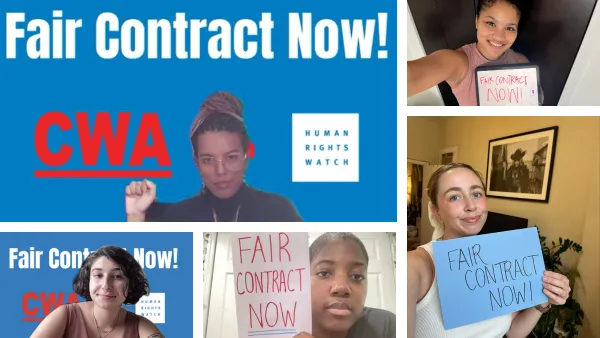 Workers at Human Rights Watch, an international non-governmental organization​, fight on behalf of children, migrants, refugees, and political prisoners. The organization is headquartered in New York City with other offices and staff based in San Francisco, Los Angeles, and Washington, D.C. - some of the most expensive cities in the country. Workers fought hard to force the organization to recognize not only the vital work that they do and long hours dedicated to the job, but also the high cost of living, and present a fair compensation package that will help retain staff.
The new agreement, which is retroactive to July 1, 2023, includes significant salary increases, higher minimum salary for all workers, increase on sick time, remote work protections, bargaining unit work protection, new language on layoffs, guarantee promotion increase, increases on salary differentials (including a longevity increase for staff over 5 years), one hour paid lunch, and more.
And the unionized staff didn't just fight for themselves - they also secured a Voluntary Recognition Agreement so that other Human Rights Watch workers who are currently non-union can organize as well. 
WIN: CWA Local 1180 Members at Human Rights Watch Secure a Tentative Agreement After Tough Contract Campaign
Mourning the Loss of CWA Local 1186 Member Keyshawn Gault
When Unions Vote, Unions Win: Election Day 2023