News
Tentative Agreement Reached at AT&T Mobility - Orange Contract 2017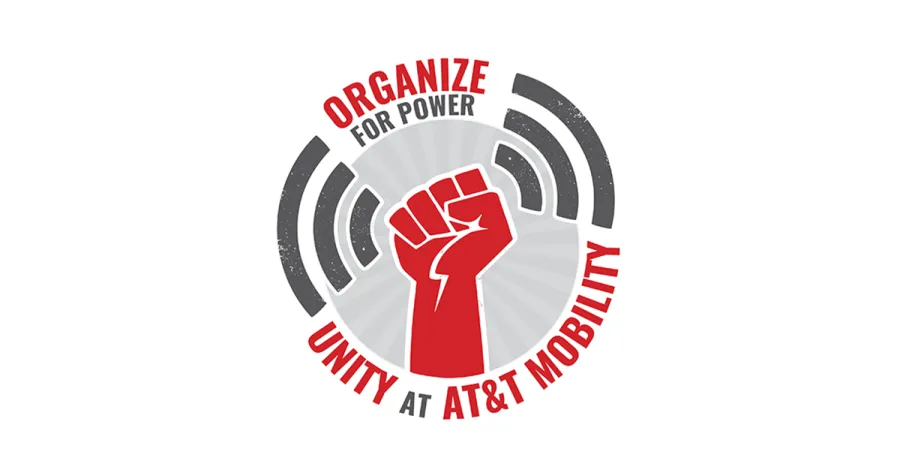 After almost a year of hard bargaining and unprecedented mobilization, we have reached a groundbreaking tentative agreement for 21,000 CWA members under the Orange contract at AT&T Mobility.
Never before have we seen this level of mobilization for a fair contract, including a three-day strike that shut down hundreds of stores across the country, and never before have we won so much at the bargaining table.
Click here to read the bargaining report with all the details.
For the first time at any wireless company in the country, workers have won guaranteed customer service work at U.S. call centers, representing an 80% increase in the share of total call volume over the current levels. We also won first-time job security protections and more stable pay and reduced intrusive surveillance at work.
If you took part in mobilization activities, walked a strike line, wore a button or a sticker, passed out flyers, or called your managers demanding a fair contract - this is your victory. Our bargaining team could not have achieved this breakthrough tentative agreement without the hard work that you did fighting for a fair contract.
We didn't win everything of course, but we moved forward together and will keep up the fight.
Please join us for a town hall call on Thursday, December 14 at 8:30pm ET/ 7:30pm CT/ 6:30pm MT/ 5:30pm PT to learn more about the tentative agreement. Text MobilityCall to 69866 to RSVP to the call.
Together, we showed that we can beat back regressive proposals and make improvements at work when we stick together and mobilize. Let this be a sign to all companies that put profits above workers: when we stand together, we win.
In solidarity,
Dennis Trainor
CWA District 1 Vice President
WIN: CWA Local 1180 Members at Human Rights Watch Secure a Tentative Agreement After Tough Contract Campaign
Mourning the Loss of CWA Local 1186 Member Keyshawn Gault
When Unions Vote, Unions Win: Election Day 2023