News
Reversing Runaway Inequality in New Jersey
Over a dozen members of CWA Local 1038 gathered on May 17th with member trainers for our latest Reversing Runaway Inequality Workshop in New Jersey to tackle income inequality and how the ultra-rich and employers pit working people against one another in order to retain power. Participants discussed the growing gap between rich and poor in the US, what's driven this income inequality, and the intersection of racism and class divide.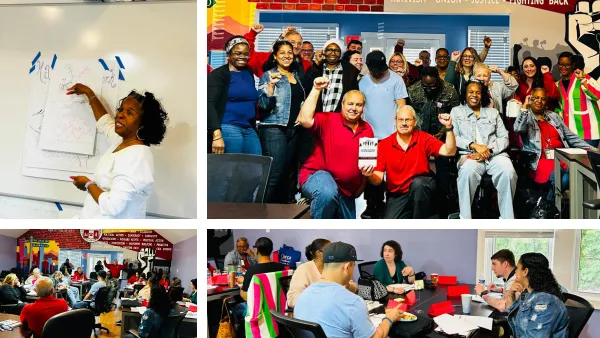 Organizing Victory! Tutor Associates Join CWA Local 1180
IUE-CWA Wins Historic Agreement For More Union Jobs At GE
Every State, Every Hospital, Every Shift: New Jersey CWAers Rally For Safe Staffing!