News
Overworked and Undervalued: Is the Severe Hospital Staffing Crisis Endangering the Well-Being of Patients and Nurses?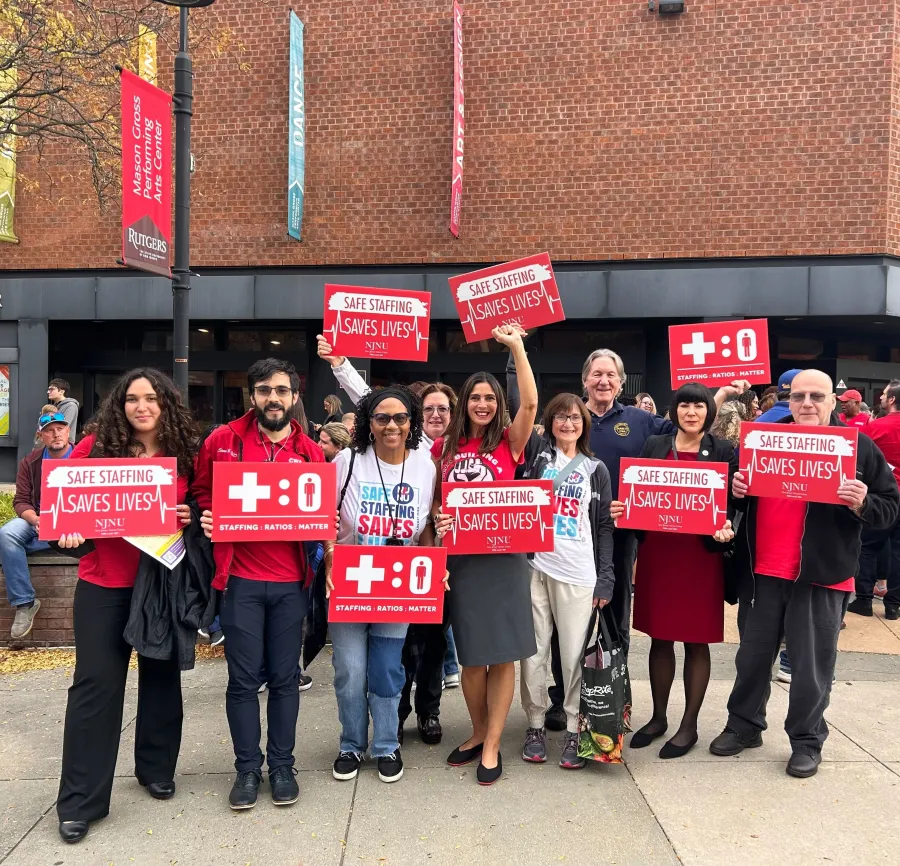 Spoiler alert: Yes.
That was the testimony submitted by CWA District 1 Area Director Debbie M. Hayes, RN, along with Presidents Adam Liebtag (Local 1036), Michele Long-Vickers (Local 1040), and Shannon Gomes (Local 1091) to the Health, Education, Labor, and Pensions (HELP) Committee Hearing hosted by Senator Bernie Sanders on October 27th. 
​
​
The hearing was held at Rutgers University in New Brunswick, NJ - steps away from Robert Wood Johnson University Hospital, where 1,700 nurses, members of the United Steelworkers (USW) Local 4200, have been on strike for over three months. Members of Locals 1036, 1040, and 1091, all of whom represent healthcare workers in New Jersey, helped pack the room alongside hundreds of other healthcare workers from Health Professionals & Allied Employees (HPAE), 1199 SEIU, the New York State Nurses Association (NYSNA), and National Nurses United, as well as the striking USW members.
Sen. Sanders questioned a panel that included several healthcare workers and labor leaders about conditions in their facilities, as well as the working conditions that forced the Robert Wood Johnson nurses to strike. USW members explained in painful detail both the excruciating experience of working while understaffed, as well as the hypocrisy of the hospital's management.
"All nurses know that the people making decisions are not the people providing care," said Carol Tanzi, a pediatric nurse and one of the workers on strike. "They're often not even healthcare professionals. If these executives have a loved one in the hospital, they will have a dedicated nurse, or what is called a one-to-one ratio."
Debbie expanded on the devastating consequences of understaffing in her submitted testimony. 
"There are significant disparities in mortality rates between hospitals that are well-resourced and other hospitals that are not. According to data collected and analyzed by the New York Times, during the height of the pandemic, patients at hospitals with lower staffing rates and worse equipment were three times more likely to die than patients in better-staffed and resourced medical centers."
WIN: CWA Local 1180 Members at Human Rights Watch Secure a Tentative Agreement After Tough Contract Campaign
Mourning the Loss of CWA Local 1186 Member Keyshawn Gault
When Unions Vote, Unions Win: Election Day 2023