News
Organizing Victory! Tutor Associates Join CWA Local 1180

Workers at Tutor Associates, a tutoring company in New York City, fought back against a tough anti-union campaign and voted 55-3 in favor of joining CWA Local 1180!
The workers began organizing with three key principles in mind:
Sustainability
Security
Safety
Their vision statement reads: "We firmly believe that ALL workers deserve to be appreciated and respected, and it is through our union that we plan to secure our power and worth as the backbone of this company. Together, we have the strength to improve our workplace, not just for ourselves, but for our future coworkers!"
Congrats and welcome to our 91 new 1180 members!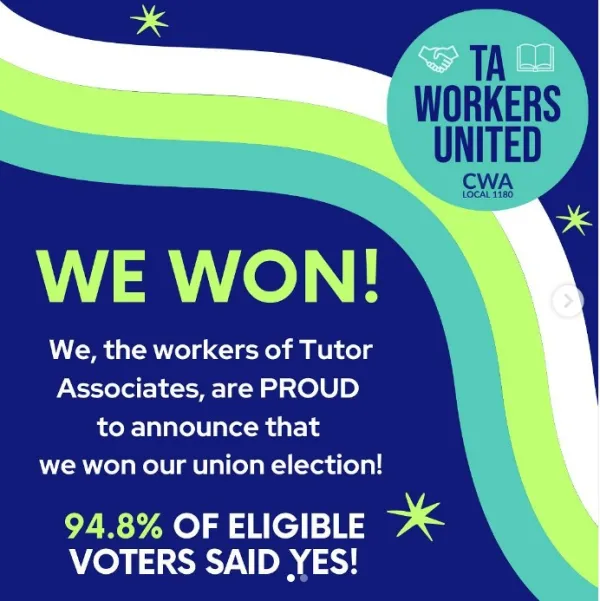 Organizing Victory! Tutor Associates Join CWA Local 1180
IUE-CWA Wins Historic Agreement For More Union Jobs At GE
Every State, Every Hospital, Every Shift: New Jersey CWAers Rally For Safe Staffing!