News
Every State, Every Hospital, Every Shift: New Jersey CWAers Rally For Safe Staffing!

On May 11th, CWA locals representing healthcare workers in New Jersey, including Locals 1036, 1040, and 1091, joined a coalition of other union healthcare workers to rally at the State House in Trenton to demand safe staffing and push legislators to pass a law that mandates enforceable nurse staffing levels in hospitals.
The workers, who were joined by elected officials and community supporters, expressed their concern about the understaffing that is driving the healthcare system to the brink of collapse and needlessly threatening patient care, and shared their experiences of how short staffing is causing the healthcare workforce to leave the profession in droves.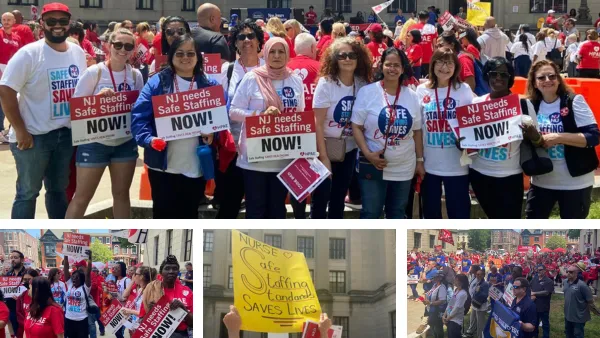 Bargaining Updates and Victories
Solidarity is Strong in District 1
CWA Leaders Fight Back Against Anti-Union Billionaires