News
CWAers Attend Swearing-In Ceremonies for Newly Elected and Re-Elected Labor Champions!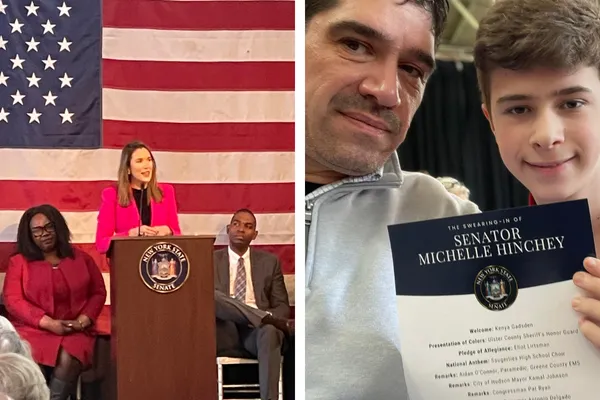 CWA Local 1120 Legislative and Political Action Coordinator Rob Pinto and son Mason attended the swearing in ceremony for Sen. Michelle Hinchey no January 7th, who fought off a tough challenger to win re-election to the State Senate, with the help of dozens of CWA volunteers who canvassed throughout the Hudson Valley.
---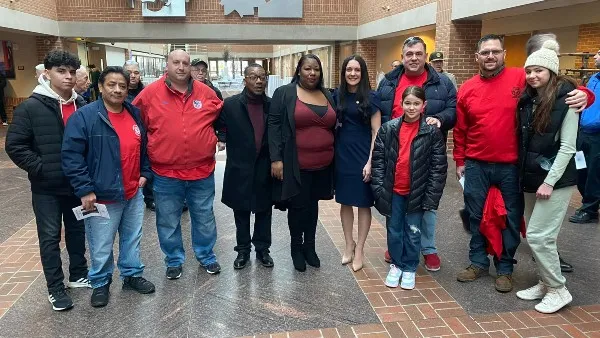 CWA Local 1101 members on Staten Island were honored to attend the swearing in ceremony of New York State Senator Jessica Scarcella-Spanton this weekend! CWAers worked hard throughout the fall to knock on doors and make phonecalls, talking to voters about why Jessica Scarcella-Spanton would be the best pro-worker candidate for Staten Island, and helped pull off this important victory!
Action Alert! Support TCGplayer Workers Fighting for Their Union
CWAers Come Together To Fight Runaway Inequality
District 1 New York Legislative & Political Action Team Gathers To Plan For 2023