News
Bargaining Updates: Fighting for First Contracts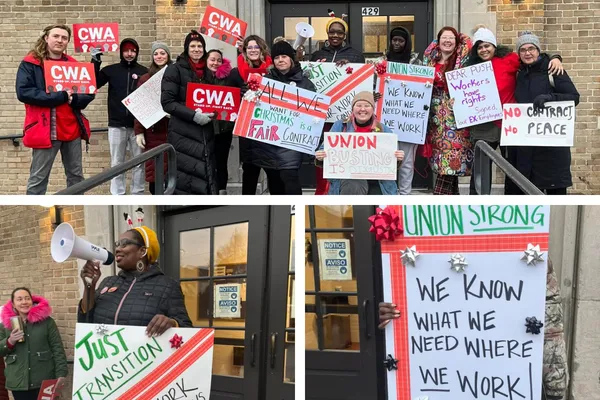 CWA Local 1122 members at People United For Sustainable Housing (PUSH) Buffalo are bargaining their first union contract and turned out on Friday to show the employer that they are willing to FIGHT for their contract!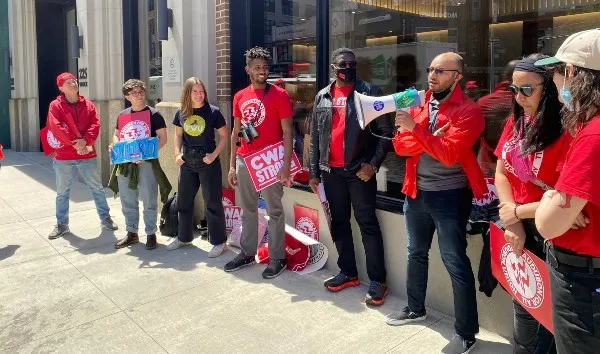 Since voting to join CWA Local 1180 in 2021, workers at the National Audubon Society have been using their collective power to negotiate for a strong contract that will help them in their essential work protecting birds and their ecosystems. But Audubon leadership has continued their aggressively anti-union position - attempting to undermine the workers and their union, rejecting reasonable proposals by the workers to make the workplace more equitable, and stalling negotiations altogether.
On October 27th, Audubon leadership announced out of the blue that worker health benefits would be cut, and on November 14, forced workers to register for new healthcare, pushing massively high premiums on Audubon's lowest paid staff - all while refusing to budge on the issue in negotiations and to meet workers at the table with a fair contract.
In December, the workers stepped up to fight back. CWA filed an Unfair Labor Practice against Adubon, while the workers launched an action sending emails to leadership urging them to reinstate workers' healthcare and bargain fairly. Nearly 30,000 emails have been sent to the Audubon Board of Directors.
"Last year, we saw what collective power looks like when we united together and stood strong in our demands for union representation," said Sonceyrae Kondrotis, operations manager at Iain Nicolson Audubon Center at Rowe Sanctuary. "Despite every obstacle thrown in our path by management, we remained undeterred in our fight to ensure Audubon's workers felt safe and respected on the job, and we were victorious. We refuse to let Audubon leadership undermine the months of hard work we put into making our workplace a more equitable and supportive environment.
You can help! Click here to send an email to Audubon Society leadership.
Bargaining Updates and Victories
Solidarity is Strong in District 1
CWA Leaders Fight Back Against Anti-Union Billionaires