News
Bargaining Updates (and Wins!), March 2023

Arc of Essex (CWA Local 1037)
Great progress by workers at Arc of Essex in Livingston, NJ who voted overwhelmingly in early March to ratify their new contract! The new three-year agreement includes higher wages, higher longevity bonuses, increased carryover vacation time and sick time, increased clothing allowance, and more.
"We got the best contract ever," said Manuel Burse, a CWA 1037 Shop Steward and member of the Bargaining Committee. "Thanks to the support of all our members, we did a great job."
Altice (CWA Locals 1103 and 1109)
After more than six months of negotiations, CWA reached a Tentative Agreements with Altice in early March, covering members in the Brooklyn and Hudson Valley units. Contract explanation and ratification meetings are going on this week and details of the new agreement will be announced soon.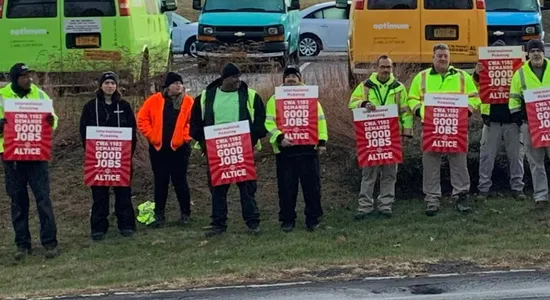 Organizing Updates - Major Victory in the Gaming Industry!
CWA Local 1168 Members Rally Around Fired Worker
Bargaining Updates (and Wins!), March 2023