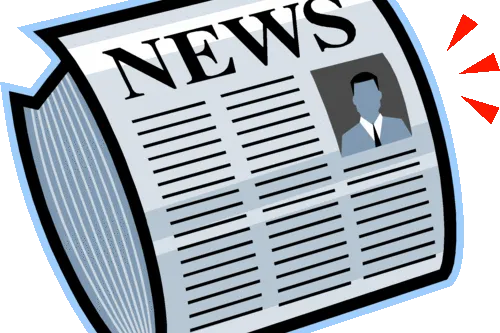 WNYLABORTODAY.COM:  As a longtime supporter, CWA Local 1133 has been provided with Special Subscriber Log-In Information for www.WNYLaborToday.com – Western New York's On-Line Labor Newspaper – which our membership can use Free of Charge to take full advantage of an array of Labor news offered by this Buffalo-based Labor News Media Outlet. When logging in, please use the following:  Username: cwa1133@wnylabortoday.com (lower case).  Password: CWA1133 (ALL CAPS)
PTO & Sick Time Buy Back Rules Change Catholic Health has informed us that PTO and sick time buy back will no longer be cashed out automatically. Please read about the changes and deadlines by clicking here.
CHS Social Media Policy CWA believed the social media policy was too restrictive. Consequently, an unfair labor practice charge was filed against Catholic Health. The NLRB determined that the policy was in violation of the National Labor Relations Act. Thus, the employer was forced to change it. The new policy is less restrictive of employees' actions.
LABOR BOARD CHARGE WON! On March 3, 2015, CWA Local 1133 filed an unfair labor practice against Mercy Hospital of Buffalo. The charge was filed in order to protect our right to distribute leaflets in non-work areas of the Hospital. On October 6, 2015, the Labor Board awarded to CWA Local 1133 the following: FEDERAL LAW GIVES YOU THE RIGHT TO: Form, join, or assist a union; Choose a representative to bargain on your behalf; Act together with other employees for your benefit and protection; Choose not to engage in any protected activities. WE WILL NOT do anything to prevent you from exercising the above rights. WE WILL NOT maintain an overly broad no-access policy. WE WILL NOT prohibit you from distributing union literature in non-work and/or non-patient areas. WE WILL NOT deny off-duty employees access to any non-work or non-patient care areas in which they have a right under the Act to be present. WE WILL NOT in any like or related manner interfere with your rights under Section 7 of the Act. WE WILL rescind our overly broad non-access policy described above. The Hospital must post this within the Hospital.
Worker's Rights Board Issues Report On October 1st the Western New York Worker's Rights Board issued the following report. BREAKING FAITH: How Catholic Health Executives Abandon Social Teachings- A Report on Workplace Issues Effecting More than 8,000 Employees of Catholic Health, Buffalo, New York Please click on the report to read it.
Frequently Asked Questions about Catholic Health, It's Affiliates and the Unions The Unions that represent workers in the Catholic Health system have been working jointly on a number of issues. One of our primary goals is to have one contract covering all Union employees withen Catholic Health with one high standard of wages, benefits and working conditions. The Unions wanted to try and answer some of the most frequently asked questions reguarding this issue. Click Here to read them.
Why Wear Red on Thursdays It has been a custom since 1989 for the members of the CWA to show their solidarity by wearing red on Thursdays, but why and where did this day of red begin? Well for one, it represents the color of blood that was lost in the strife to gain fair and equal rights for workers throughout the years. The day of red is also in remembrance of Gerry Horgan, CWA's chief steward for Westchester County who died as a result of being struck by a car driven by the daughter of a second line manager as he worked a picket line in August 1989. The red shirt brings together all of the CWA members on one day a week. It gives a visual statement to management of the workers solidarity. The red shirt gives everyone a sense of unity and fellowship. The red shirt is also a visual reminder that checks and balances in the work place have to be maintained daily. So next Thursday and every Thursday thereafter, if you are angered at the loss of jobs going off shore, WEAR RED. Please contact everyone you know and ask them to WEAR RED. Talk to your friends, neighbors, colleagues, and members in your department. On Thursday, let's have a sea of RED in the work place. Just by wearing a RED shirt, or a RED dress, a RED hat, RED socks, a RED tie, or RED pants, you may be surprised with the results. SO IF IT'S THURSDAY, WEAR RED!