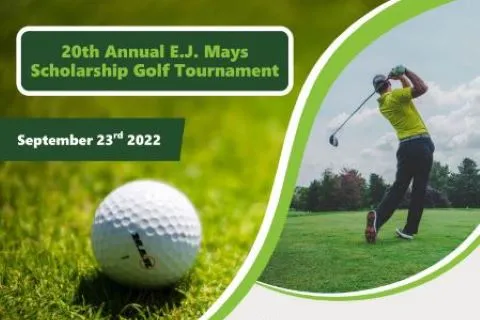 The WNY CWA Council holds the Eugene J. Mays Golf Tournament every year to raise funds for the Eugene J. Mays scholarships. Please come out and support our scholarship fund. 
The 20th Annual E. J. Mays Scholarship Golf Tournament Sponsored by Catholic Health will be held on  Friday September 23rd 2022 at Chestnut Hill Country Club.
To register golfers or to be a sponsor please Email: MaysScholarship@gmail.com 
We are also looking for donations of prizes and items for the gift bags
Thank you to our sponsors and golfers, without you our scholarship program would not be posible.